Welcome to Rim's academic website
Rimvydas Baltaduonis, Ph.D. - Rim - is an assistant professor in the Economics Department at Gettysburg College, Pennsylvania. Dr. Baltaduonis' broad fields of specialty are energy economics, industrial organization, experimental economics, and market design. His current research is focused on deregulated electricity industry. At Gettysburg College, he teaches Industrial Organization & Public Policy, Energy Economics, and Experimental Economics. The National Science Foundation, the International Foundation for Research in Experimental Economics and the Australian Research Council have supported his research. Dr. Baltaduonis is also an Affiliate Researcher at the Resources, Energy and Environmental Markets Lab in the University of Sydney, Australia, and at El Centro Vernon Smith de Economia Experimental in Universidad Francisco Marroquin, Guatemala. Prior to assuming his position at Gettysburg College, Dr. Baltaduonis was an IFREE Visiting Post-doctoral Fellow in the Interdisciplinary Center for Economic Science at George Mason University and later at the Economics Science Institute at Chapman University. He holds a Ph.D. from the University of Connecticut.
News! In May, I am traveling to Lithuania to give a few lectures on energy economics to graduate students at the International Business School at Vilnius University.
News! Take a look at our brand new and state of the art Gettysburg Laboratory for Experimental Economics (GLEE):
News! My paper titled "Valuation structure in first-price and least-revenue auctions: an experimental investigation" and co-authored with Diego Aycinena and Lucas Rentschler was published by Experimental Economics. Read more about that here.
News Gettysburg College student-faculty research:
News In February, 2013, I gave a JISEA brown bag presentation entitled "How Experimental Economics Can Inform the Design and Governance of Power Markets" at the National Renewable Energy Laboratory (NREL).
News During the spring semester in 2013, I was visiting the University of Colorado Law School.
News I joined a panel discussion on real-time electricity markets at a policy conference organized by Silicon Flatirons Center at the University of Colorado. Conference "Towards Dynamic Markets in Electric Power, Water, and Wireless Spectrum":
News I visited REEML at the University of Sydney in June and the Institute for Finance, Banking and Insurance at Vienna University of Economics and Business in July, 2012.
News My colleagues Tihomir Ancev and Tim Capon from REEML at the University of Sydney and I received an Australian Research Council Linkage Grant "Emissions trading and the design and operation of Australia's energy markets" in collaboration with the Australian Financial Markets Association.
News Since August 2009, I continue to pursue my research and teaching in economics as an Assistant Professor at Gettysburg College in Pennsylvania.
Rim in the News :) An interview about Lithuania's energy sector and its future on 15min.lt. My students about student-faculty research on News@Gettysburg. A talk on the organization of retail electricity markets on VKEKK. A workshop in experimental economics in Lithuania in vz.lt. A visit in Guatemala on New Media and in El Amigo de la Marro. A high school workshop in California on KDOC-TV's DayBreak OC.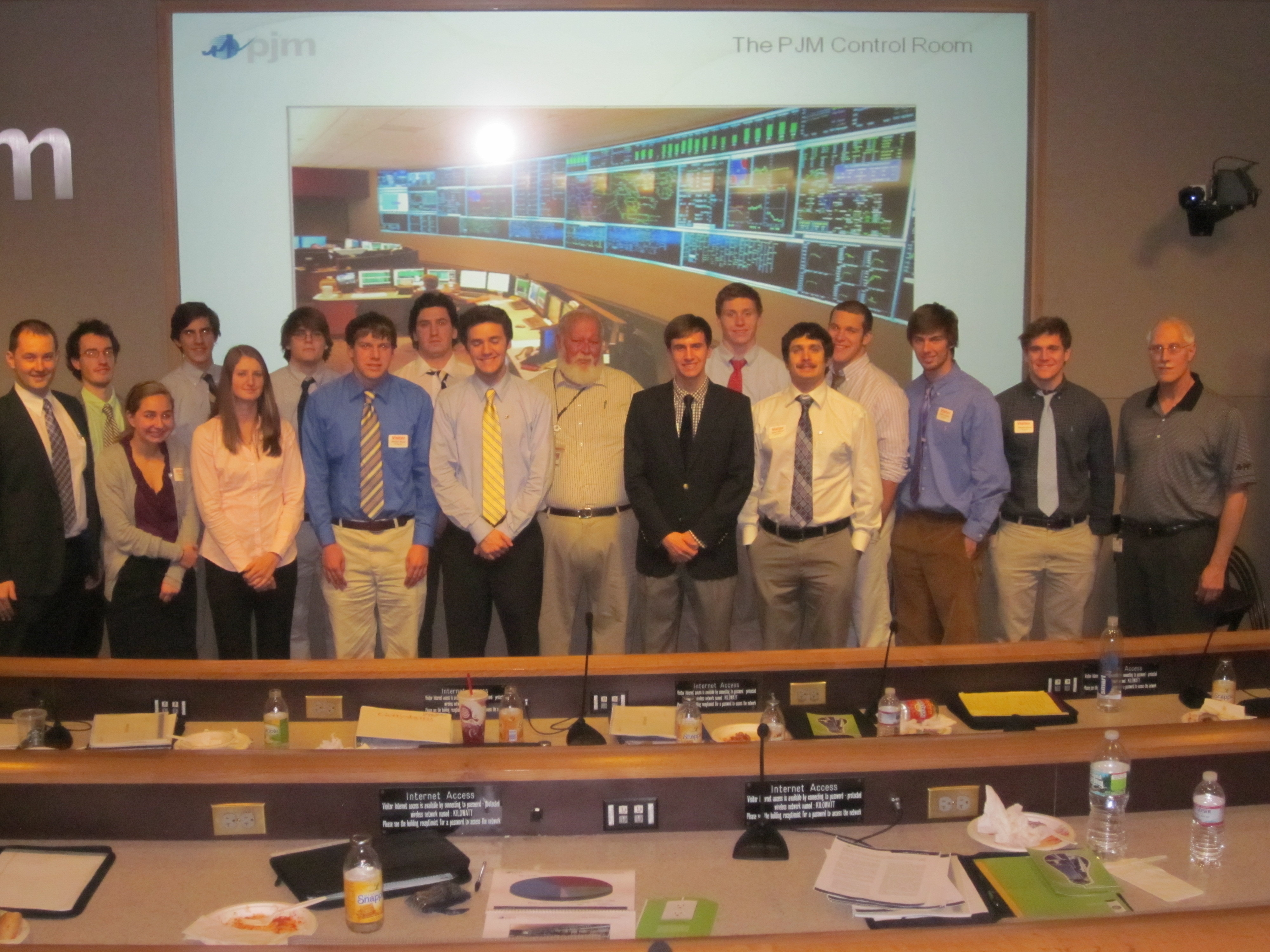 Gettysburg College field trip to the PJM Interconnection with my Energy Economics class 2011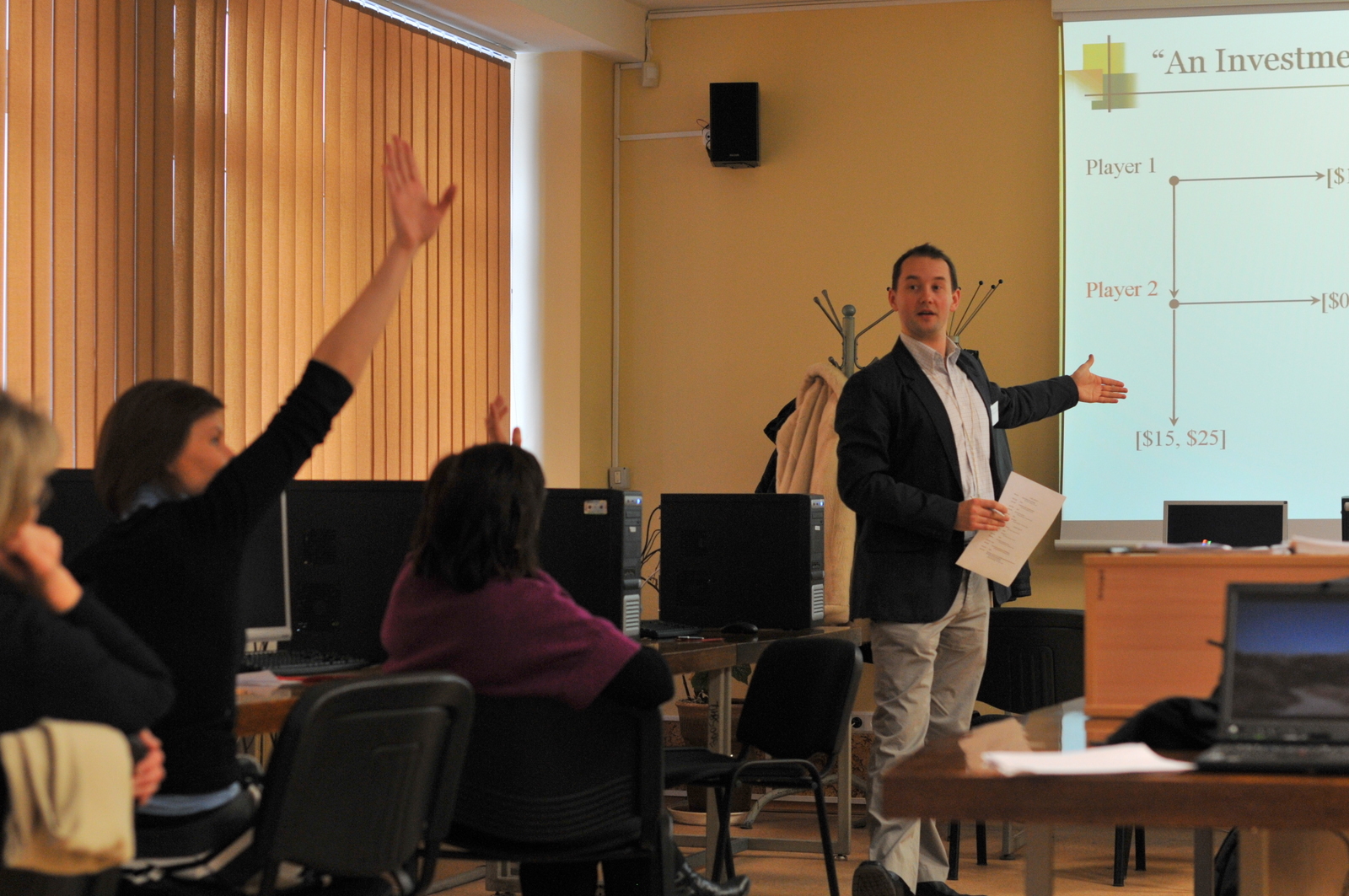 Vilnius University Workshop in Experimental Economics 2011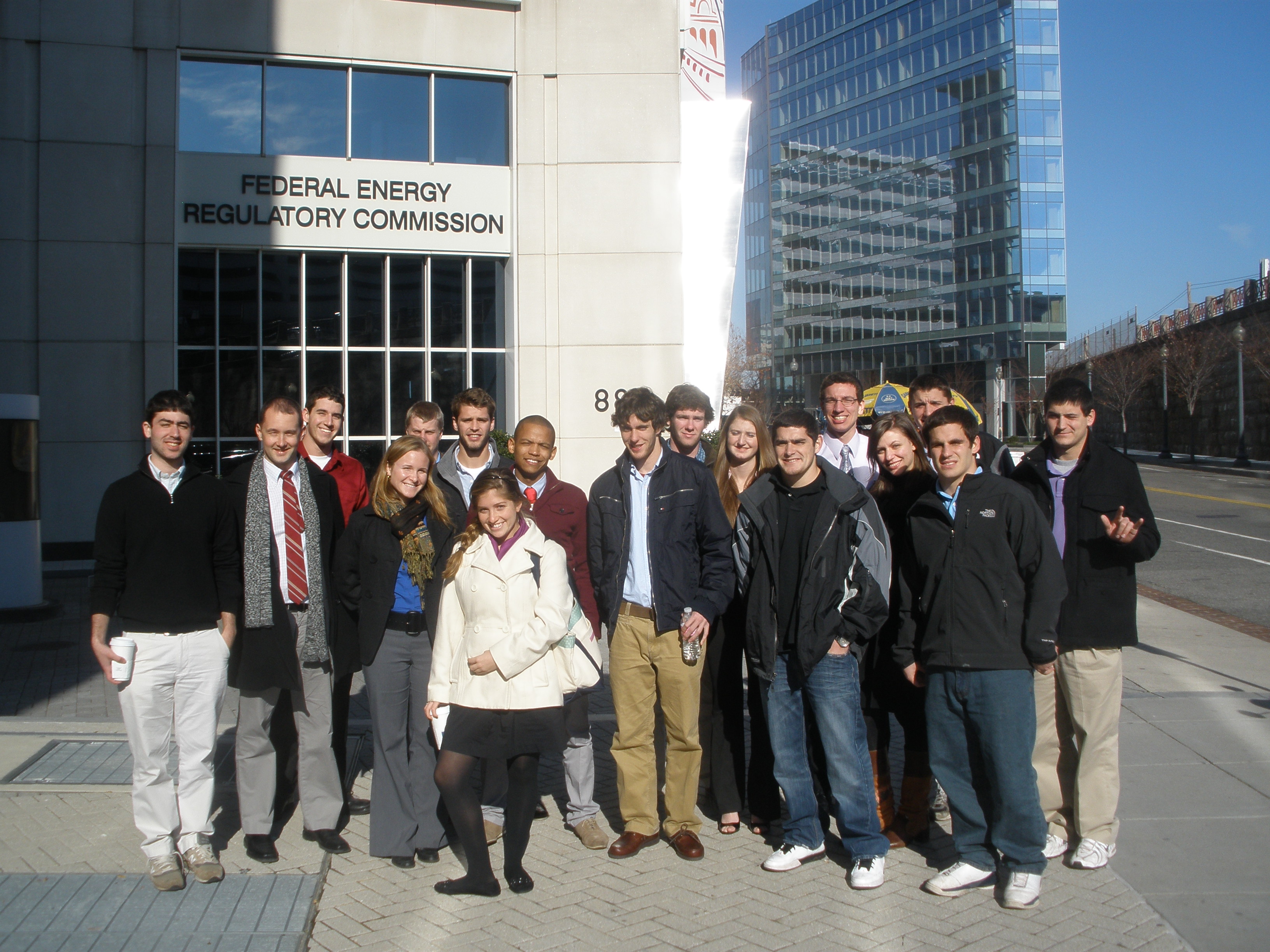 Gettysburg College field trip to Washington D.C. with my Energy Economics and Industrial Organization & Public Policy classes 2010
The Economic Science Institute (ESI) team at J. Paul Getty Museum 2009
Faculty Seminar on Teaching Methods at the ISM Univeversity of Management and Economics 2008
Vernon L. Smith High School Workshop at Chapman University 2008