CLEA SUMMER WORKSHOP 2003
DAY 4
June 9, 2003

---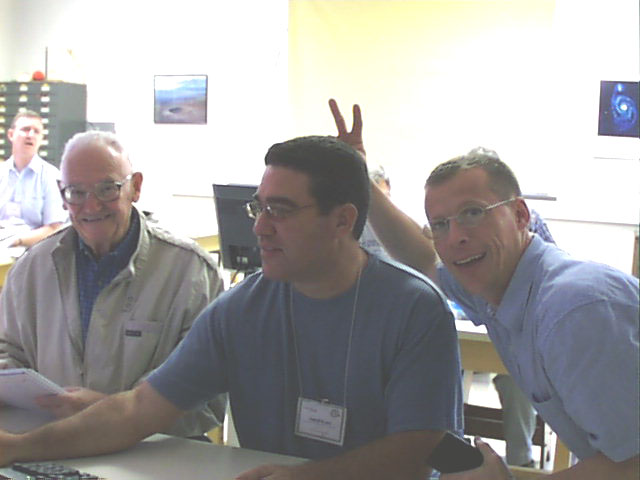 Modesto and Neftali are diligently working, but Stuart has to play around.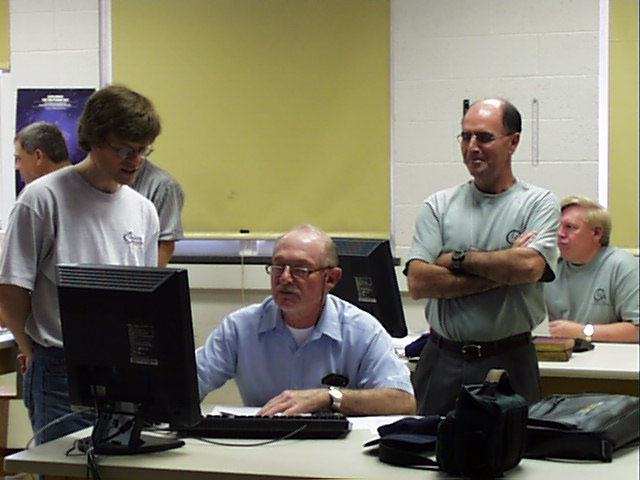 Mike Richmond and Michael O'Brien look on as David shows them how to do the lab.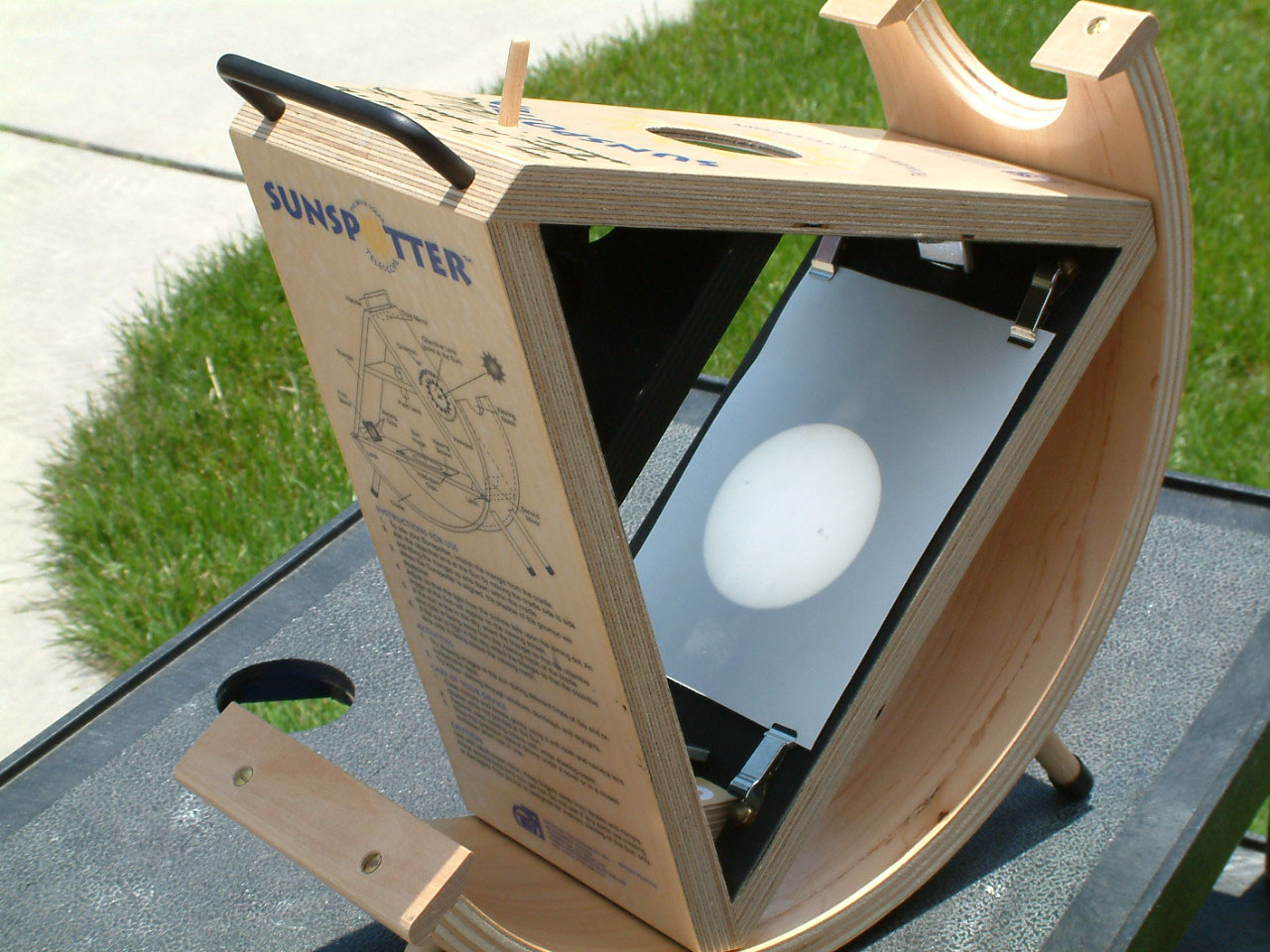 To the shock of many, the group was actually able to go outside and observe some sunspots for a short period of time.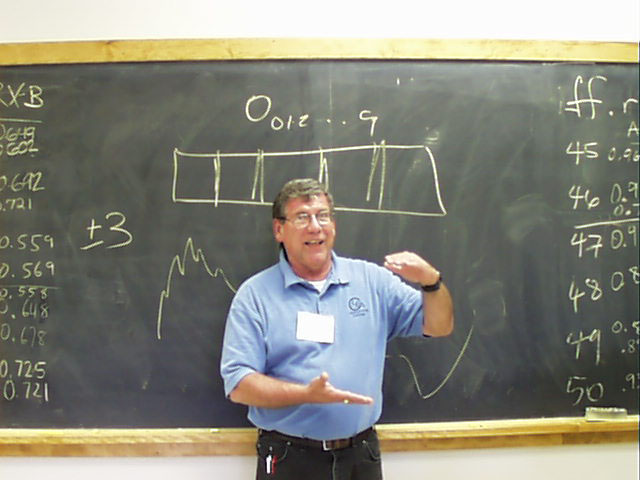 Dick explains to the group the size of the beer you can get at Passage to India.
Passage To India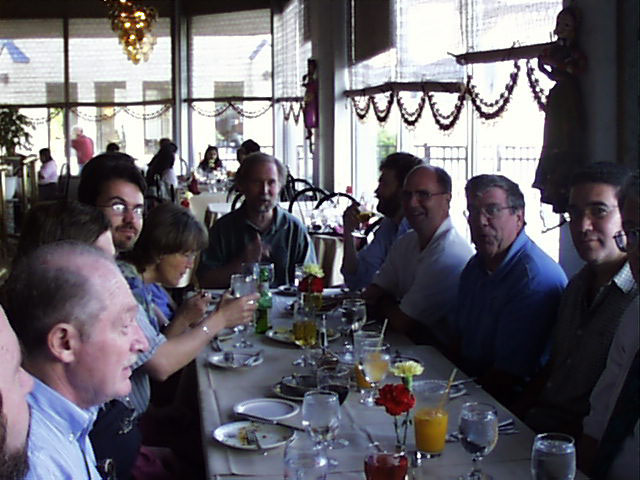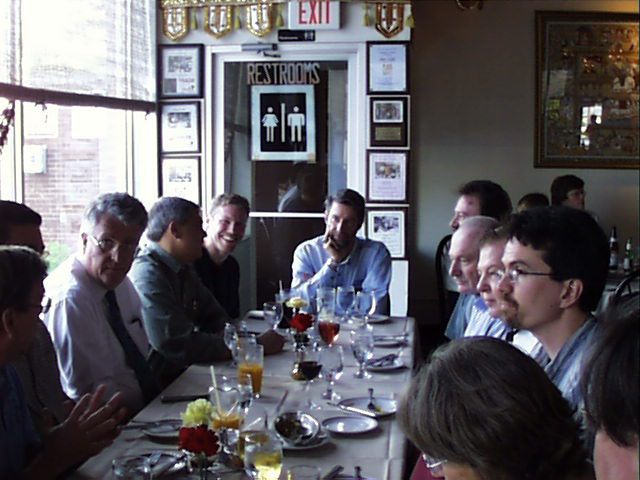 Enough work. Its time to relax and eat some indian food at Passage to India in Harrisburg, PA.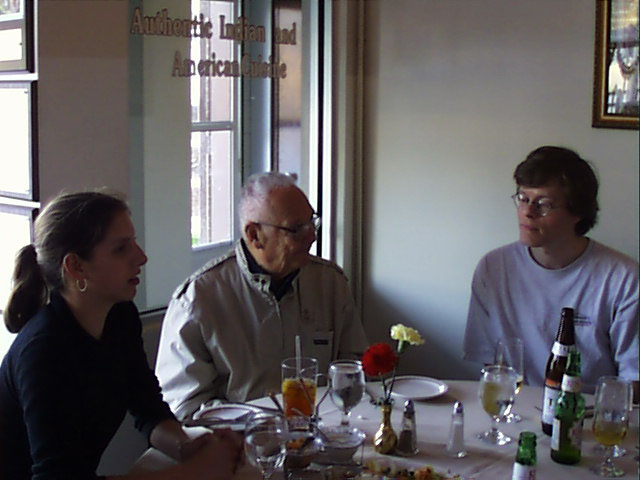 Maria, Modesto and Mike are getting a little rambunctious waiting for dinner.
Dick explains some history of Harrisburg, while Modesto and Maria argue if he is right or not. Travis, Kevin and Louis are suprised that Dick knows what he is talking about.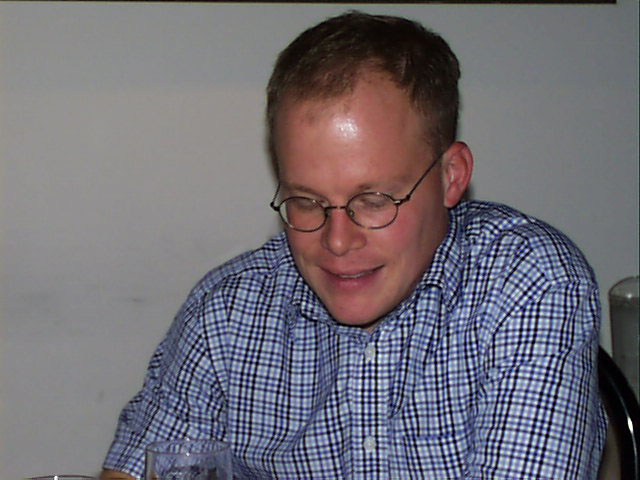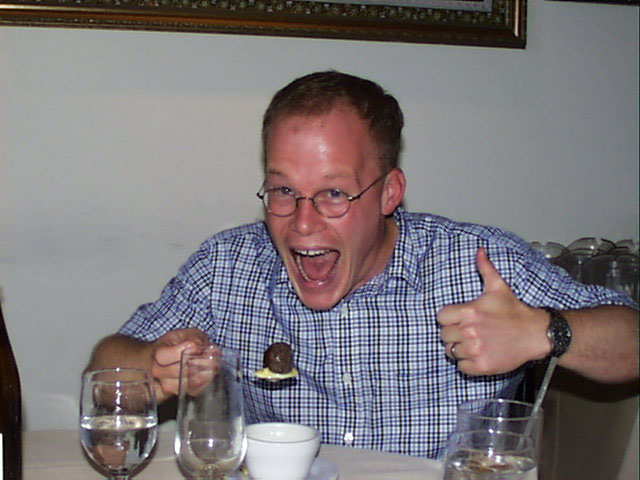 Travis looks a bit weary while he decides if he should eat the cheese ball and rice cream. Yes!! He chooses to give it a try.