CLEA SUMMER WORKSHOP 2003
DAY 5
June 10, 2003

---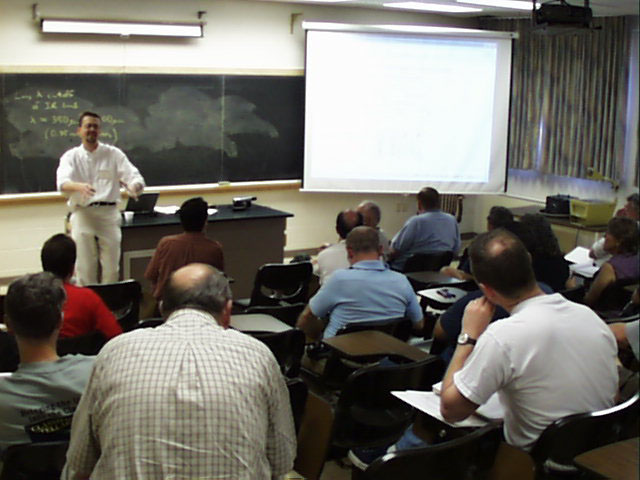 Speaker Eric Jensen explains Infrared Astronomy to the participants.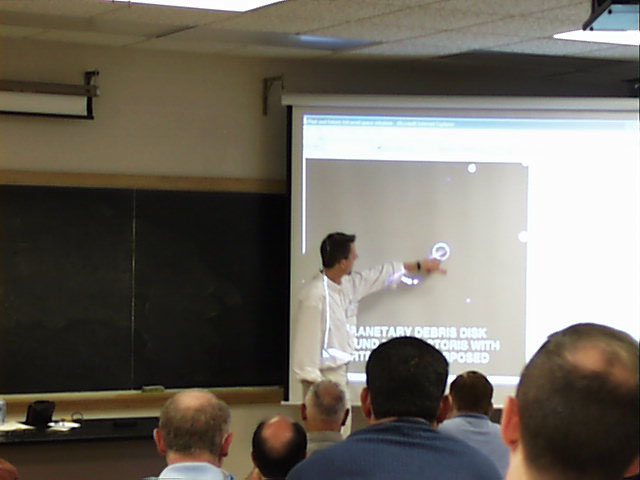 Eric continues to explain Infrared Astronomy.
Gettysburg Battlefield Tour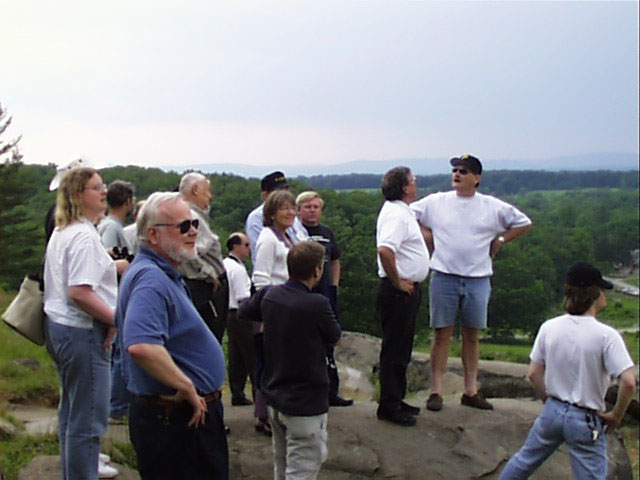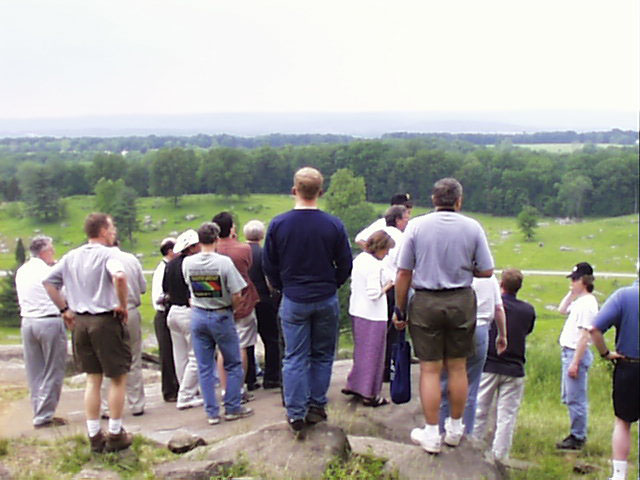 The group looks out over Devils Den.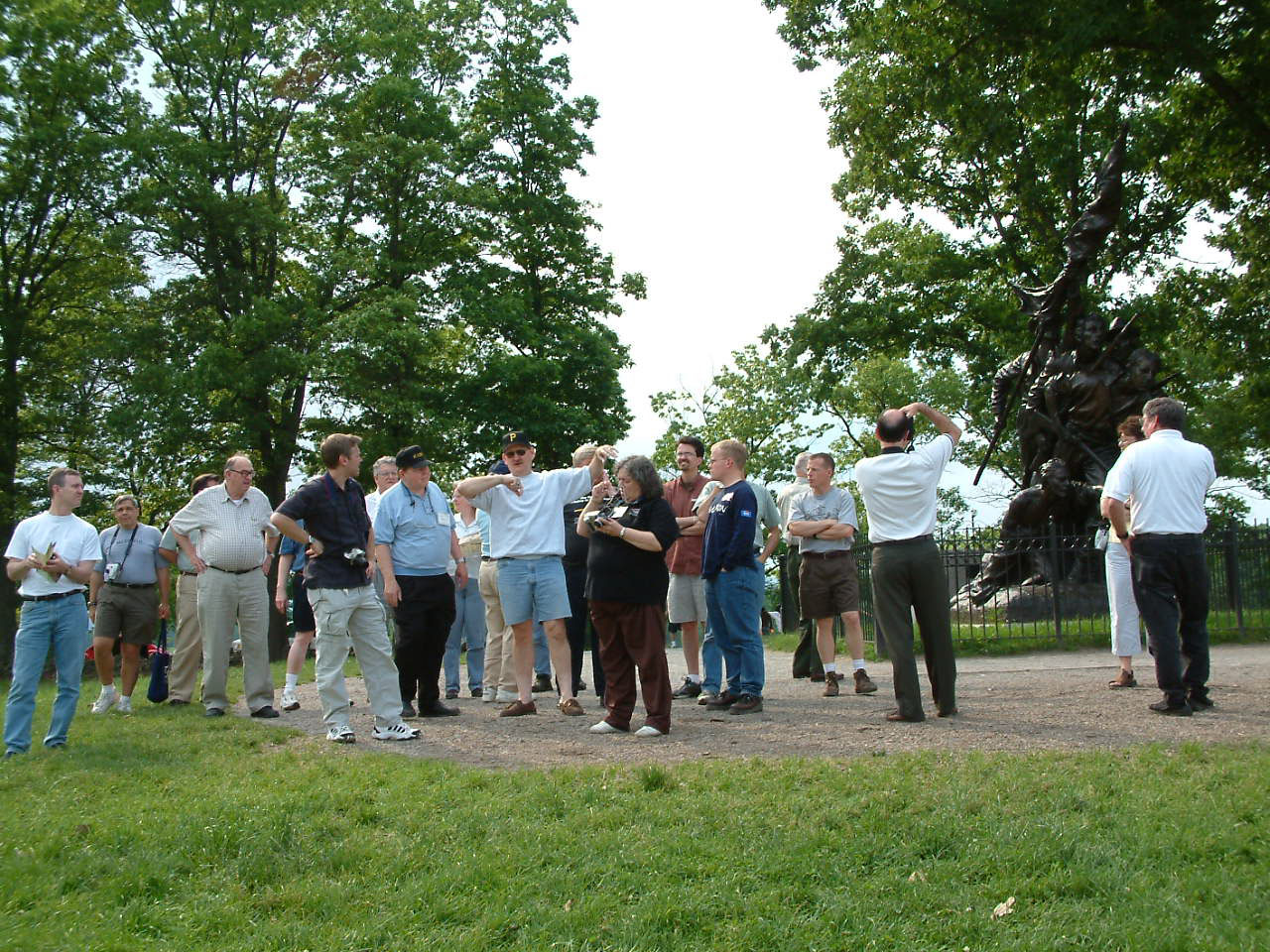 The battlefield expert explains how the battle began, while Kevin, Harry and Sheron listen on.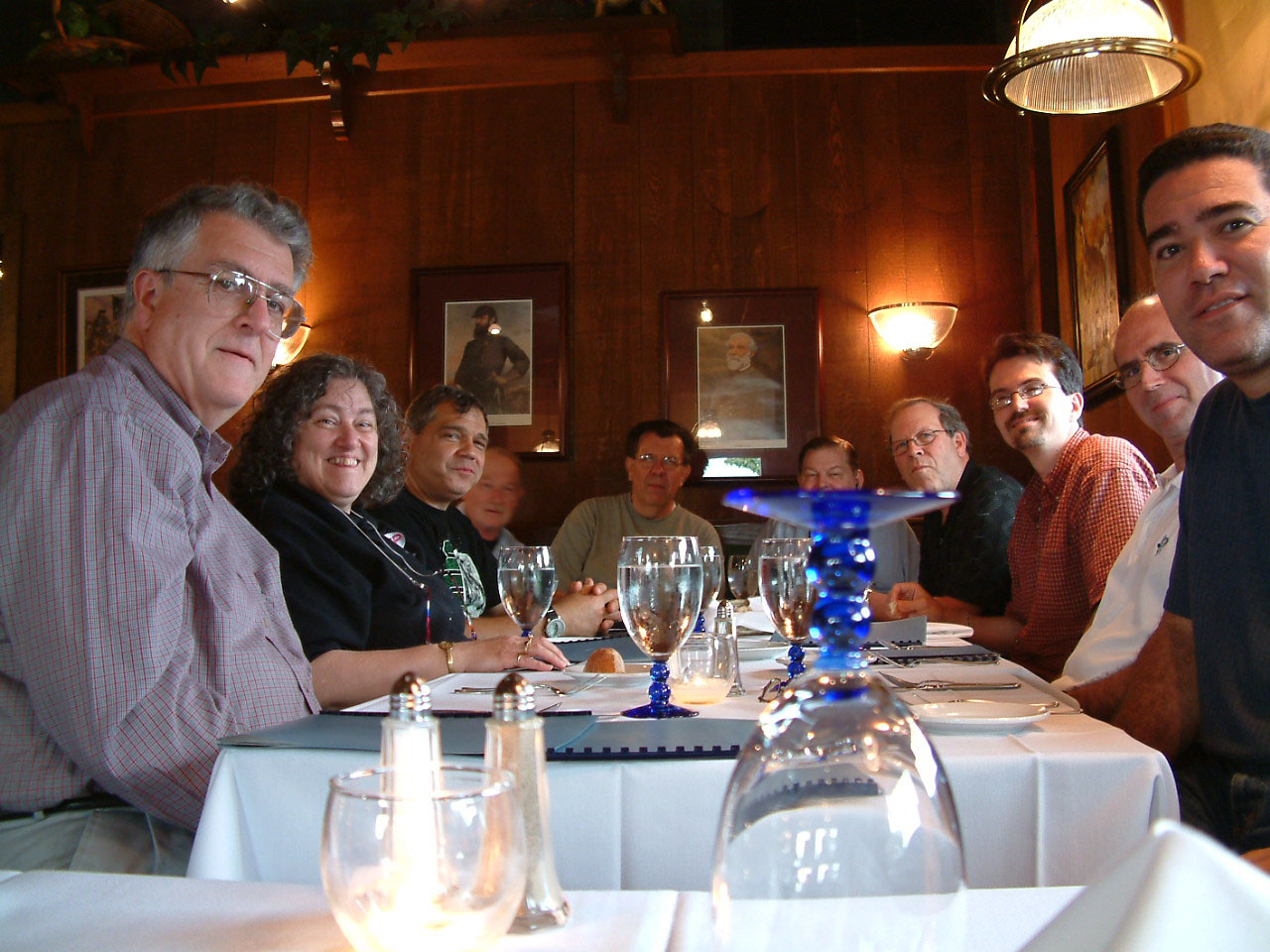 After a nice trip to the battlefields in the sunny and humid weather many of the group members go out for dinner, but no drinks, at High Point Resturant.