CLEA SUMMER WORKSHOP 2003
DAY 6
June 11, 2003

---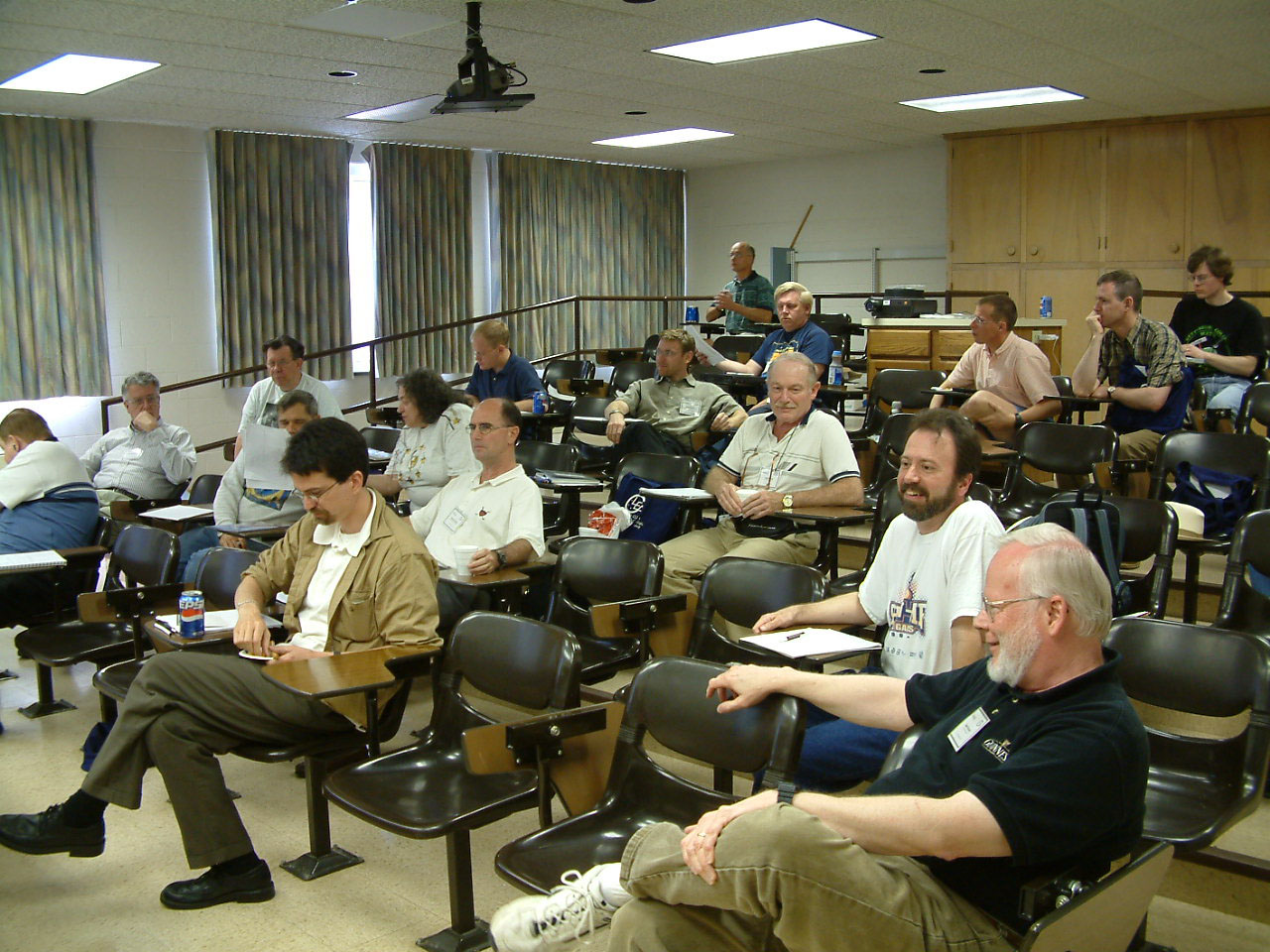 The group listens as guest speaker Ned Ladd tells them about Radio Astronomy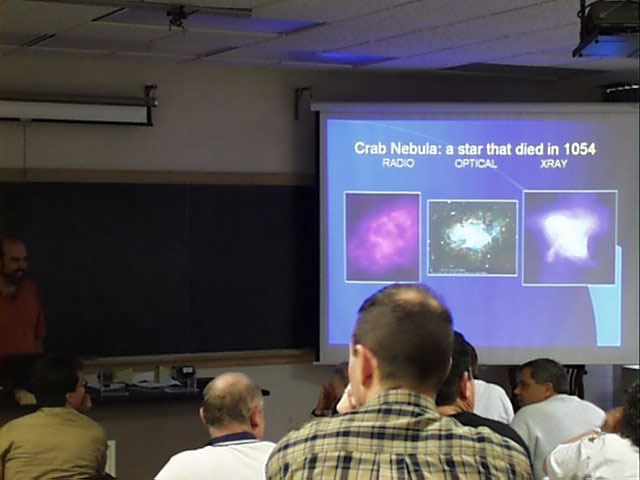 Ned tells the group about the Crab Nebula: a star that died in 1054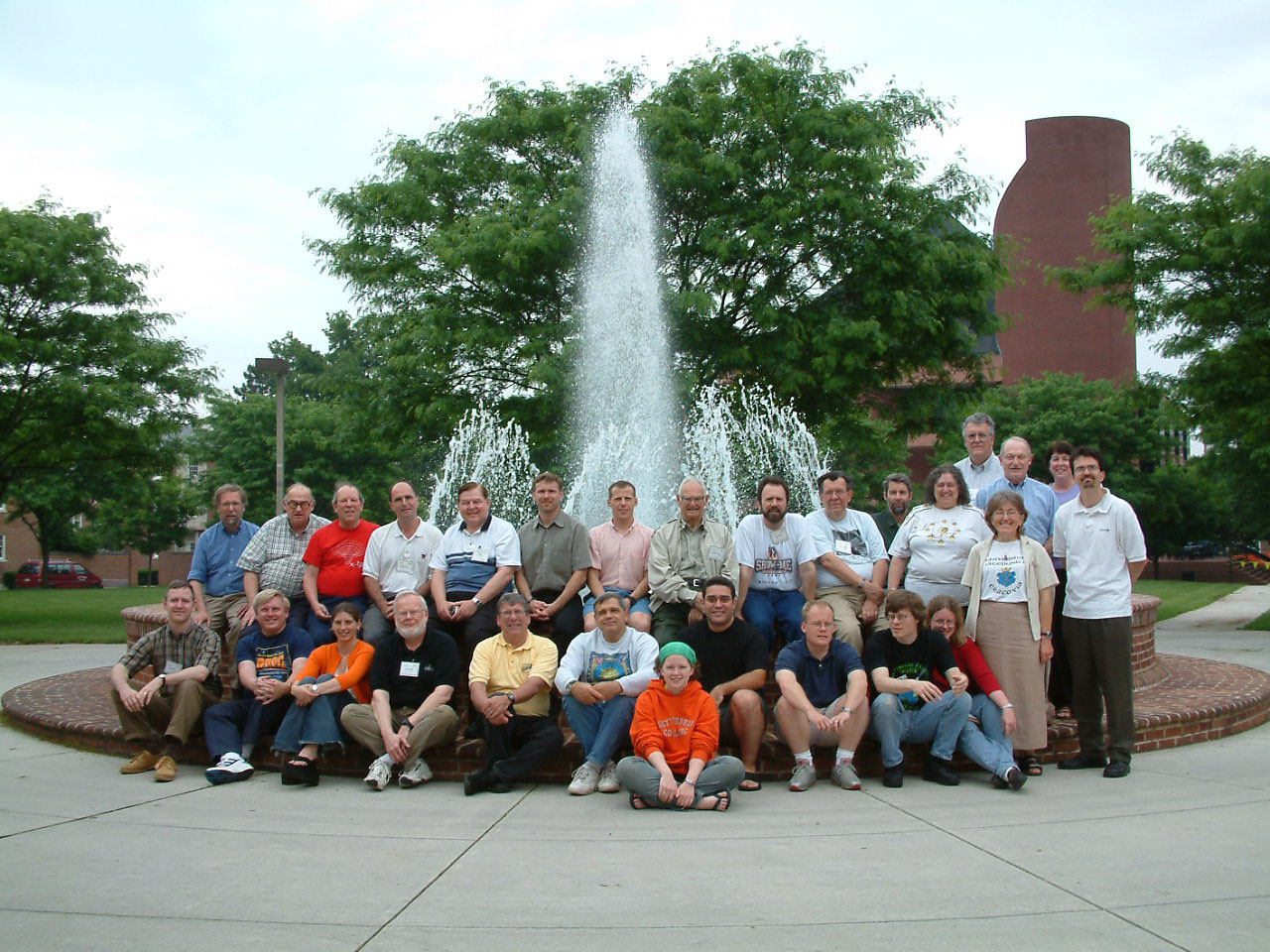 CLEA staff and workshop participants sit together for a group picture.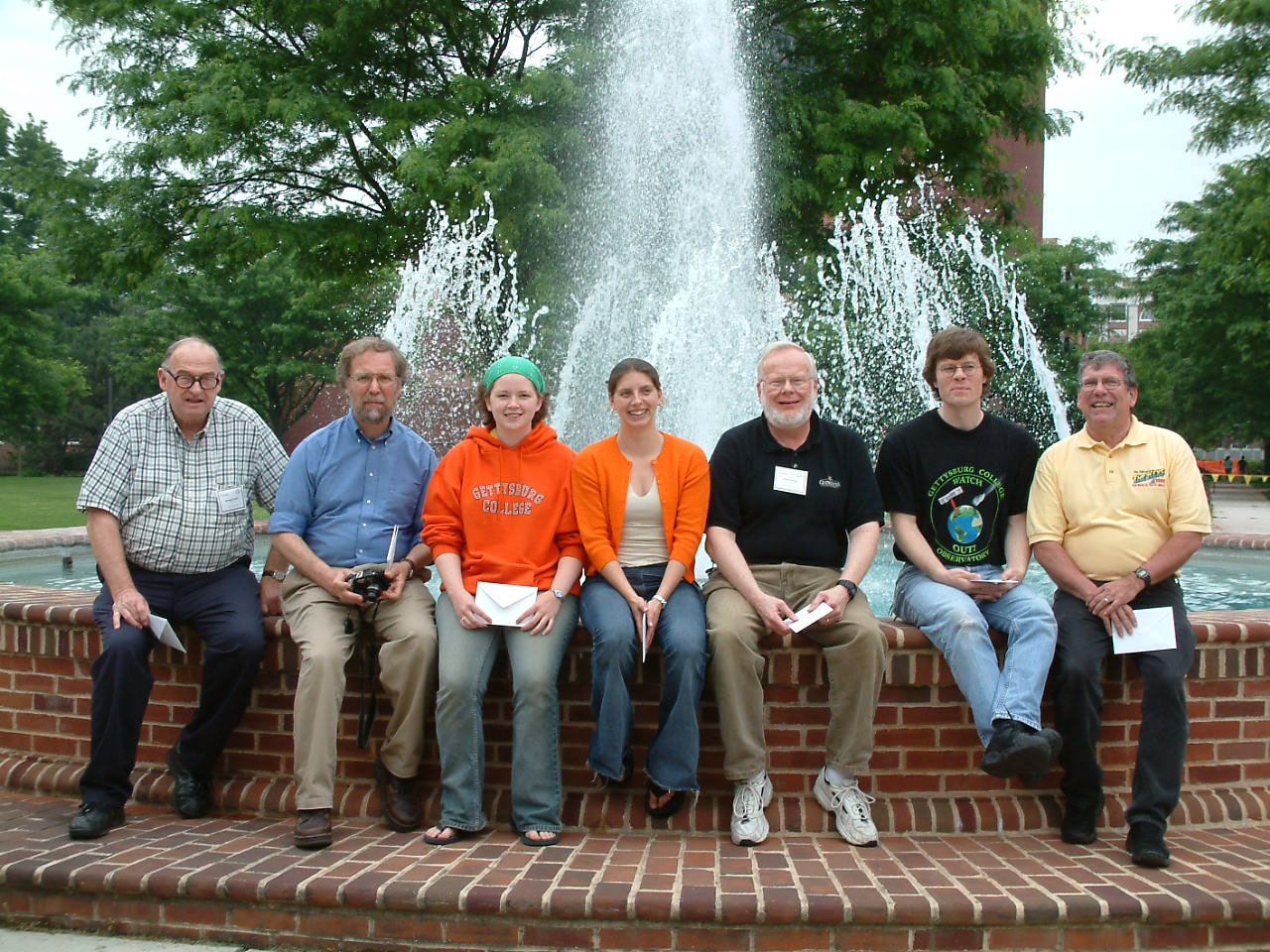 George, Larry, Erin, Maria, Glenn, Mike and Dick pose for a final picture together.
The CLEA staff would like to thank all the workshop participants for their hard work over the past week.
We hope you all enjoyed yourselves and learned about Astronomy in the process.