CLEA SUMMER WORKSHOP 2003
DAY 1
June 6, 2003

---

Provost Dan DeNicola welcomes all the workshop participants to Gettysburg College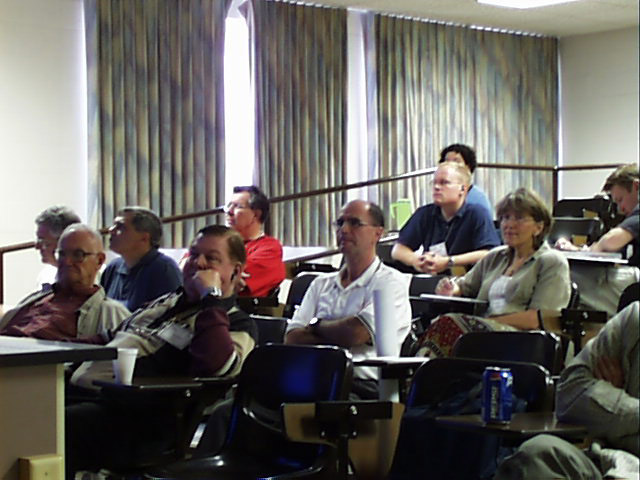 The participants look on in awe at the first lecture of the workshop. They are learning about Project CLEA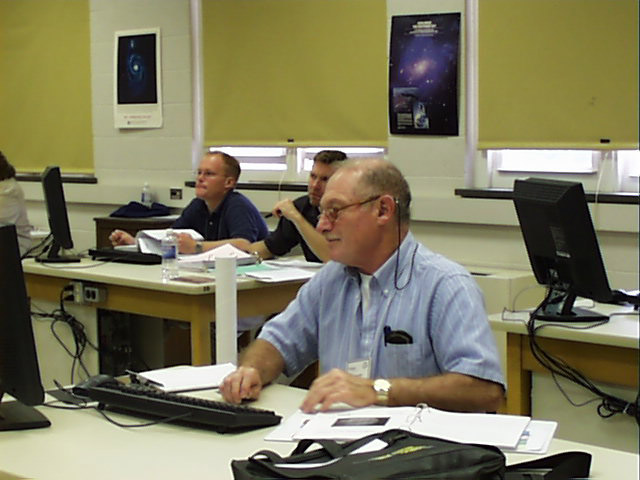 David looks like he is enjoying the CLEA lab, The Moons of Jupiter.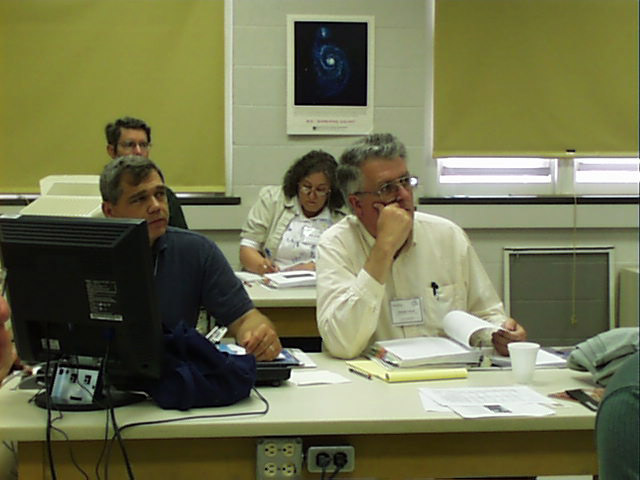 John and George look on intently, with Louis and Sheron in the background, as Dick explains how to do the lab.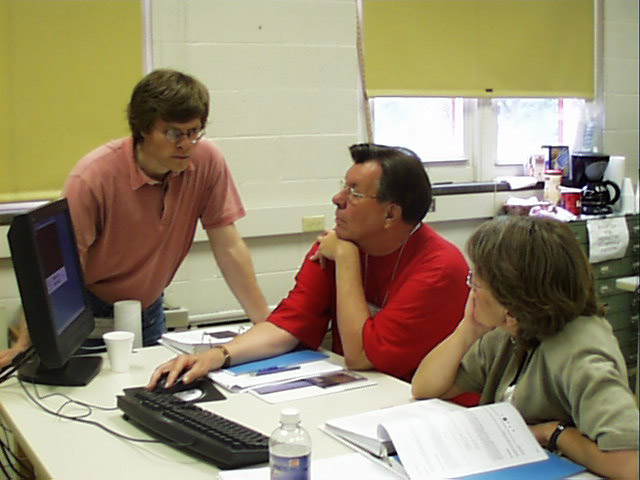 Mike Richmond helps Gene and Marta with a lab.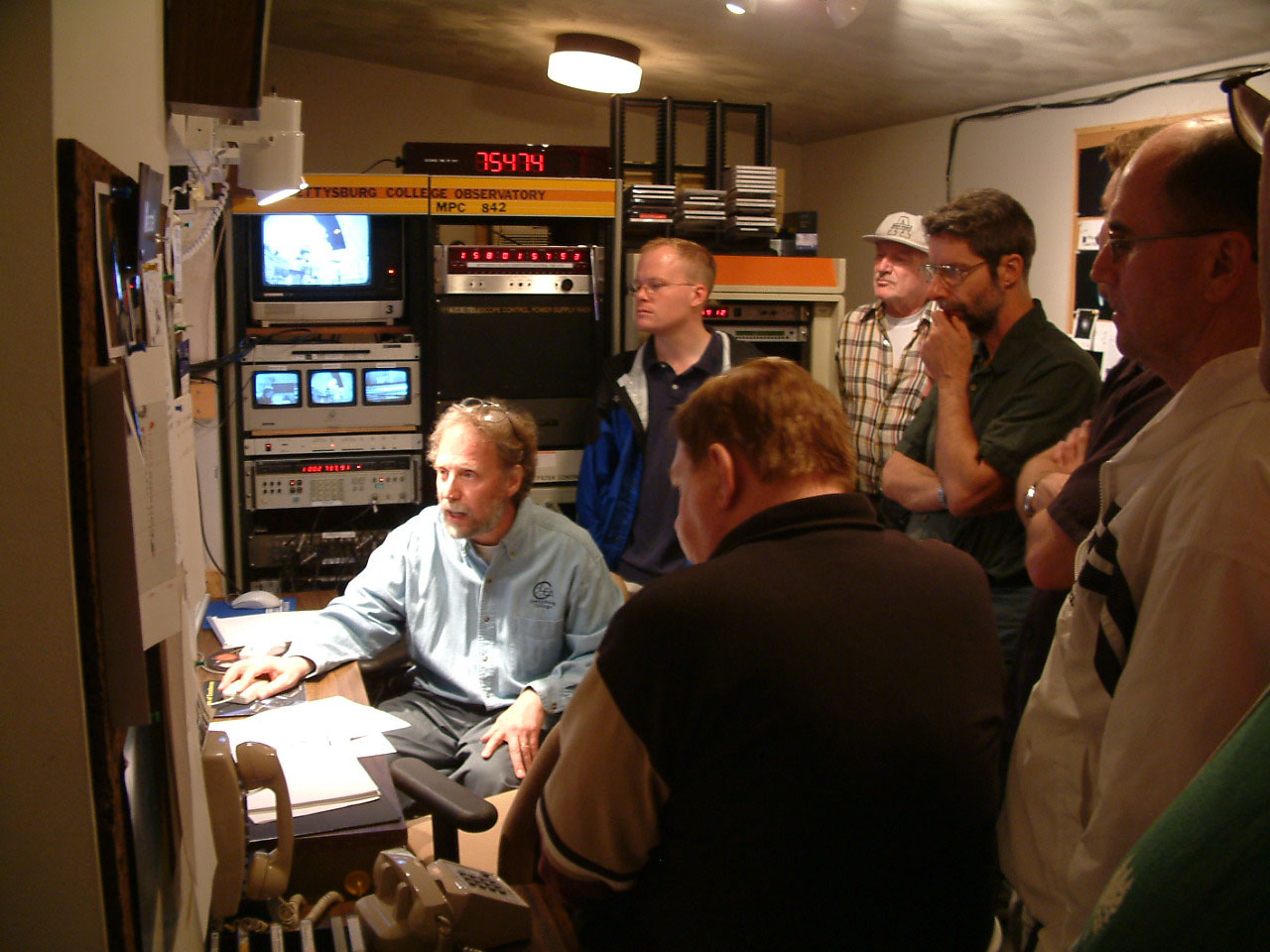 Larry shows the group how to work the telescope at the observatory.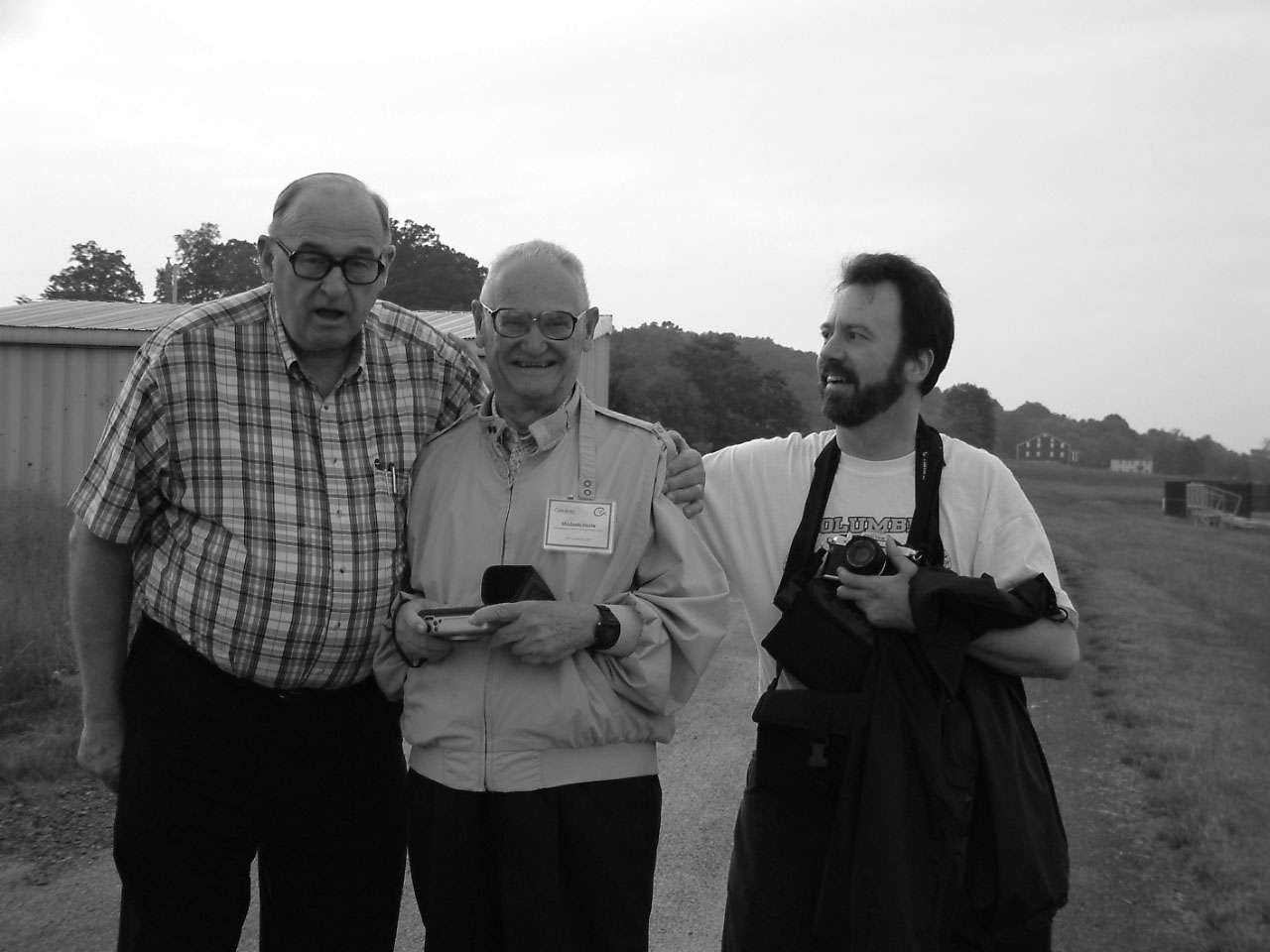 George, Modesto and Chris are having a great time out by the observatory