CLEA SUMMER WORKSHOP 2003
DAY 2
June 7, 2003

---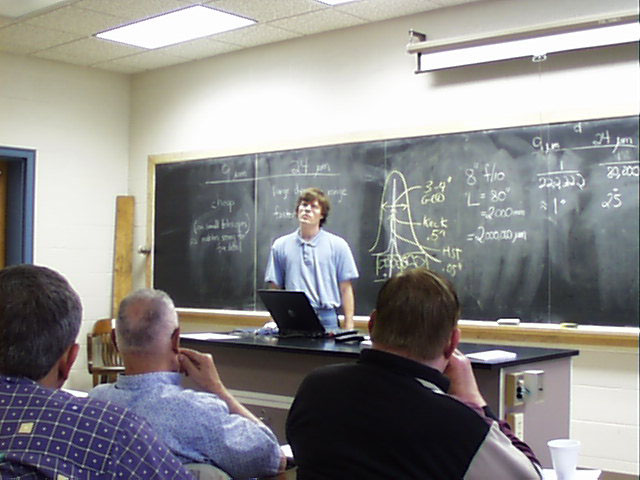 Mike wonders how to answer the challenging question that a participant asked him during his lecture.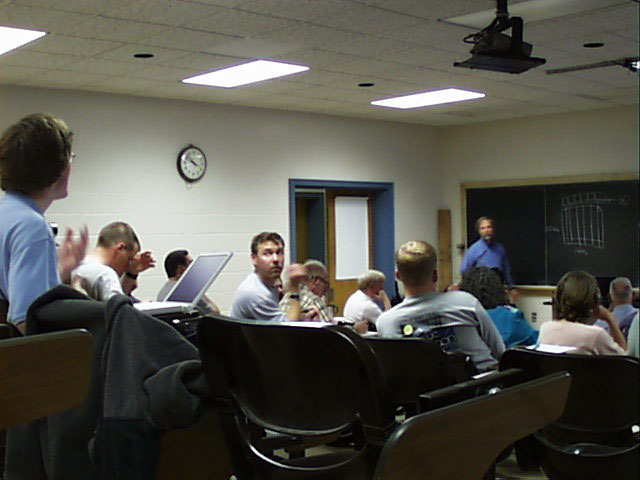 Larry listens on as Mike adds to his lecture.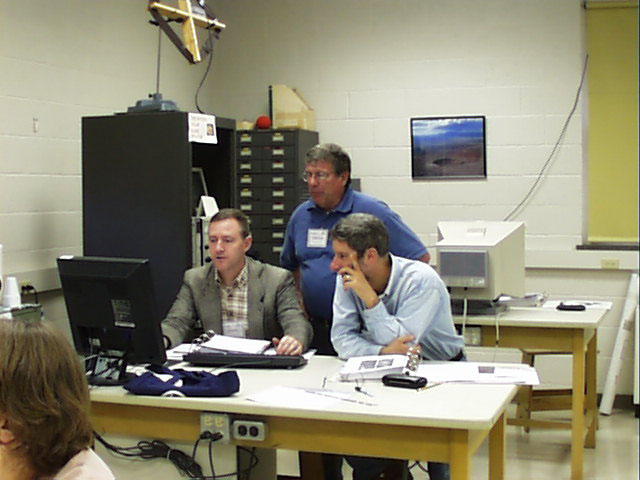 David and Louis work on a CLEA lab as Dick looks on.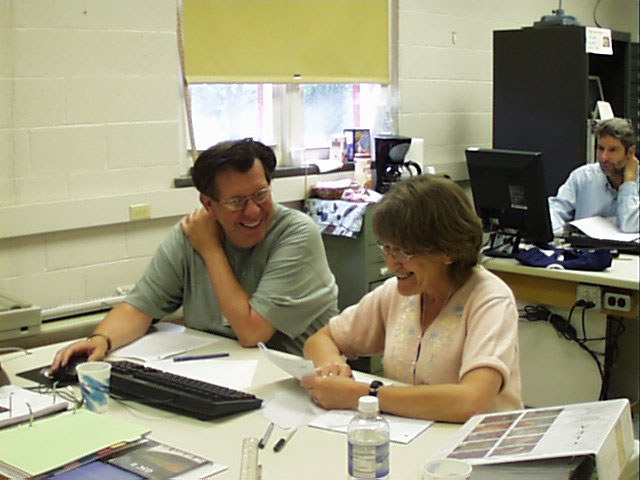 Gene and Marta look as if they are having fun doing the CLEA lab.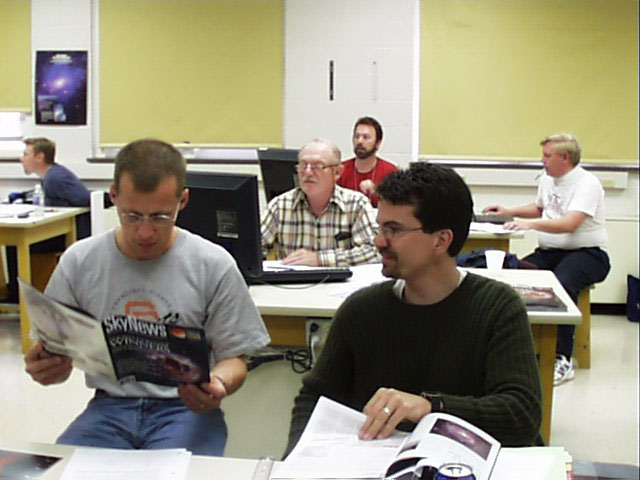 Stuart and Tim read SkyNews while David, Chris and Jack work on their labs in the background.