GETTYSBURG COLLEGE POPLORE PODCAST PROJECT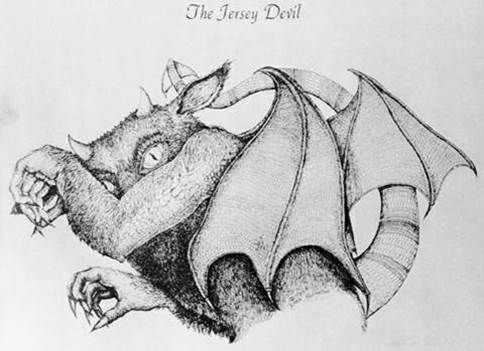 ENG 318: Saga, Myth, and Orality:
From the Lost Gods of Britain to Contemporary Conspiracy Theories
Heard any good stories lately? Perhaps from the friend of a friend? All cultures have their stories, and as different as they may be on the surface, most myths, legends, and folktales have some important similarities, as well as the crucial differences that reflect realities of a given culture and that make a particular story vibrant and unique. Storytelling provides answers to life's persistent questions: "All peoples everywhere ponder the same mysteries, and the answers developed by a particular culture can tell us a lot about that people. A society that worships a thunderbolt-wielding king god may be a warrior aristocracy; one that venerates an earth goddess fertility figure may be agrarian in nature; one that deifies tragic pop icons struck down by their own excesses may be obsessed with cults of celebrity and narcissism, as well as the inviolate sanctity of individual expression." Students in this course examine how new electronic outlets have transformed storytelling in the 21st century, scrutinizing social media, urban legends, fake news, and conspiracy theories through the lenses of folklore studies and comparative mythology.
The Poplore Podcast Project
The culmination of each semester of studying myth, legend, and folklore is The Poplore Podcast Project, in which each student records an original exploration of a fascinating tidbit of popular lore suitable for inclusion in this permanent online archive. This project gives each student a chance to research and to shine a light on a topic that may not be familiar to most Americans. Each entry is an original audio file recorded by the student credited for that podcast, and represents a personal passion of that student, often an enthusiasm resulting from exposure to community or family stories. Many of these items are of local or regional interest, and some represent lesser-known American oral traditions. Each podcast is an engaging audio culmination of an original research project, and the student involved retains copyright to both the written and audio versions of that work, while allowing such work to be available through this archive.
Poplore 2020-2023
These original student podcasts are short (averaging 5 minutes), fun, and interesting, yet they also display deep knowledge of the nature and function of lore in popular culture. Taking us from the woods of Vermont to the shores of the Monongahela, from the Pine Barrens of New Jersey to the depths of Lake Champlain, these podcasts discuss varied features and creatures of the landscape of the American imagination, ranging from witches to ghosts to monsters, and from lovable furry friends to deceptively mischievous fairies to cursed video games.
Angeline Tubbs: The Witch of Saratoga
Researched & Narrated by Mirabelle Cohen
An investigation of the life and legacy of Angeline Tubbs, who came to Saratoga Springs, NY during the Revolutionary War and stayed forevermore; even after death.
Clinton Road, New Jersey: 10 Miles of Nightmares
Researched & Narrated by Victoria Ramsay
With ghost boys, ghost trucks, and Satanists lurking around every turn, are you brave enough to take a drive down Clinton Road?
Creepypastas: The Internet's Urban Horror Stories
Researched & Narrated by Alejandro Kaempfer
As the Internet develops its own culture, urban legends begin to be generated electronically; countless tales are now shared online, just as they've been transmitted orally for eons.
Researched & Narrated by Kimberly Delgado
The Cropsey Maniac is an urban legend from New York, but the residents of Staten Island faced the reality of this urban legend coming to life.
The Ghosts of Mount Misery and Sweet Hollow Roads
Researched & Narrated by Emma Schilling
Considered among the most haunted places on Long Island, Mount Misery and Sweet Hollow Roads seem to be magnets for the weird and inexplicable. For centuries, the area has been the site of unexplained mysteries, urban legends, rumors, and above all, stories of ghosts wandering along those narrow, wooded roads.
Groundhog Day: Fun, Folklore, and Folklore
Researched & Narrated by Abigail Deaven
Groundhog Day is an annual celebration that turns a slightly obese marmot into a weather oracle, but does it have any real folkloric significance?
The Haunted Folklore of Eastern State Penitentiary
Researched & Narrated by Alexi Ralston
This podcast explores the history of Philadelphia's Eastern State Penitentiary, one of the most famous and expensive prisons ever built -- as well as the most haunted.
Kuchi-sake-onna: The Widest Smile
Researched & Narrated by Nicholas Koloian
The Japanese urban legend kuchi-sake-onna is both a darling of urban legend fear and popular media coverage.
Researched & Narrated by Michael Hueglin
The community around Lake Champlain, including the oldest boys camp in America, possesses an intriguing mystery about what monster may lie below the surface.
The Melon Heads of Connecticut
Researched & Narrated by Michael Dampf
The Melon Heads are a varied and fascinating creature of American folklore, and this podcast explores the Melon Heads of Connecticut.
Researched & Narrated by Esmeralda Orndorff
The story of William "Amos" Wilson, who is also known as "The Pennsylvania Hermit," is a prime example of real-life events that rapidly evolved into a localized legend due to the immensely tragic circumstances that led to the man's decision to exclude himself from society.
Researched & Narrated by River Larson-Pollock
The tale of a mysterious bomber plane that was lost and never recovered in the Monongahela River near Pittsburgh, Pennsylvania.
Snakes, Jams, Alakazam: Overcoat Joe and the Infamous Jersey Devil
Researched & Narrated by Casey Creagh
This podcast discusses highly localized lore regarding the legendary Jersey Devil, who is said to have wandered the Pine Barrens of South Jersey for centuries.
Swiss-American Family Fairy-lore
Researched & Narrated by Shelby Allen
This podcast is a folkloric analysis of Swiss-American fairytales, focusing on how these stories depict conventional trickster figures of fairy lore, and reveal fundamental truths about human nature.
Vermont-lore: The Bennington Triangle
Researched & Narrated by Rowan Clymer
You've heard of the Bermuda Triangle, but few have heard of the Bennington Triangle. Located deep in the mountains of southwestern Vermont, the area is known for its mysterious disappearances and spooky happenings.
Recordings copyright Indicated Narrators 2020-2023; page text and layout copyright Christopher R. Fee 2020-2023.